Kiwiana Frame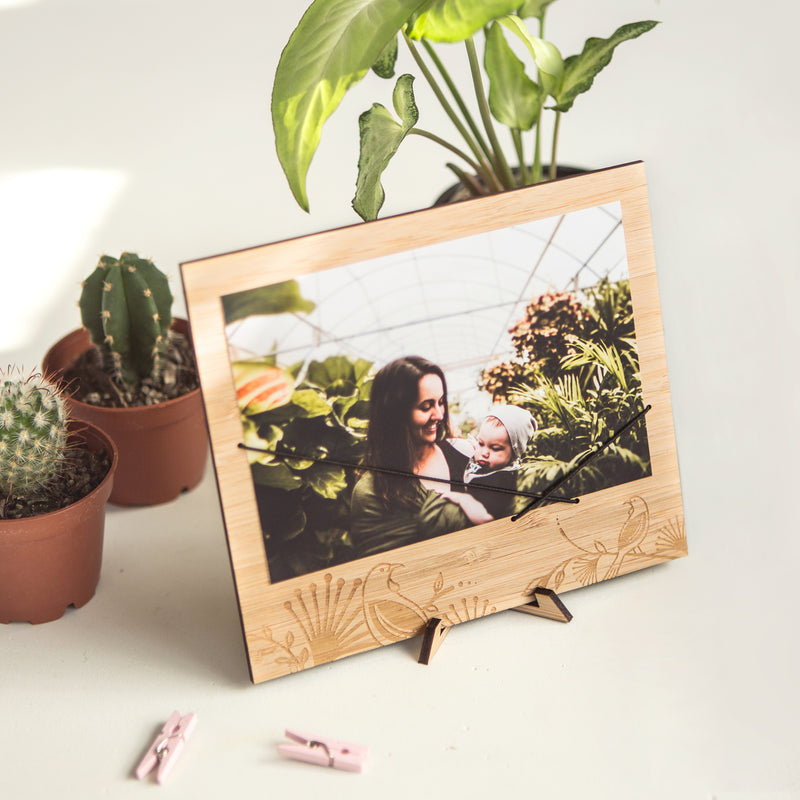 ---
Looking for the perfect display for your favourite image?
Our unique pop-up frames encompass a Kiwi summer vibe by featuring a blooming pohutukawa and a native tui. Lovingly illustrated by our in-house team and crafted in our Takapuna studio from sustainable bamboo, these frames are sure to leave a lasting impression. The elasticated display allows for easy image swapping between your favourite snaps, and the flat and sturdy design makes these frames a smart choice for sending internationally. 

Dimensions:
15cm x 13cm to fit a 5in x 3.5in printed photograph
Or, 17cm x 14cm to fit a 6in x 4in printed photography
Custom dimensions available on request

Please let us know what word/name you'd like along the base in the notes section above.
Your custom engraving will be etched behind where the photo sits (meaning you won't be able to see it once the photo is in place). Limit of 50 words. 
Prefer a name frame instead? Check out our other frame option or get in touch for a custom design!