Guestbook Puzzle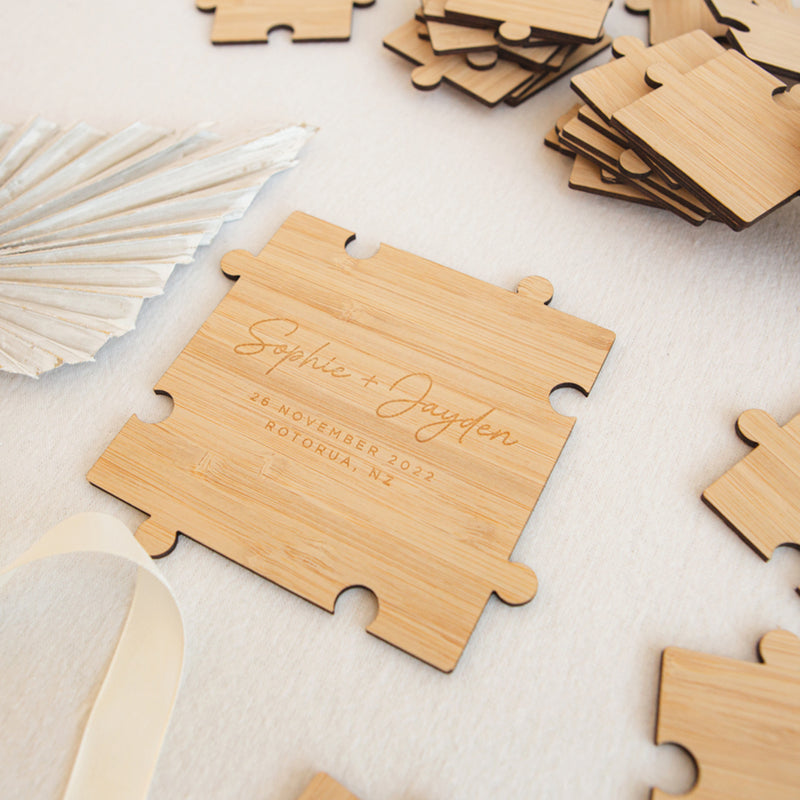 ---
Our bamboo puzzle guestbooks offer a creative alternative to the traditional guestbook format. Each guest is invited to sign a piece and connect it so that, by the end of the evening, you'll be left with a beautiful, signed puzzle that you reconnect and rebuild for years to come!

Two shades of sustainable bamboo are available to blend seamlessly with your theme.
Each centre engraving is designed specifically to feature the names, dates and style of your event. We'll be in touch post-purchase to discuss font options. 

Dimensions: 60mm x 60mm x 3mm per individual piece 

Keen to view more guestbook designs?