Custom Snowflake Tree topper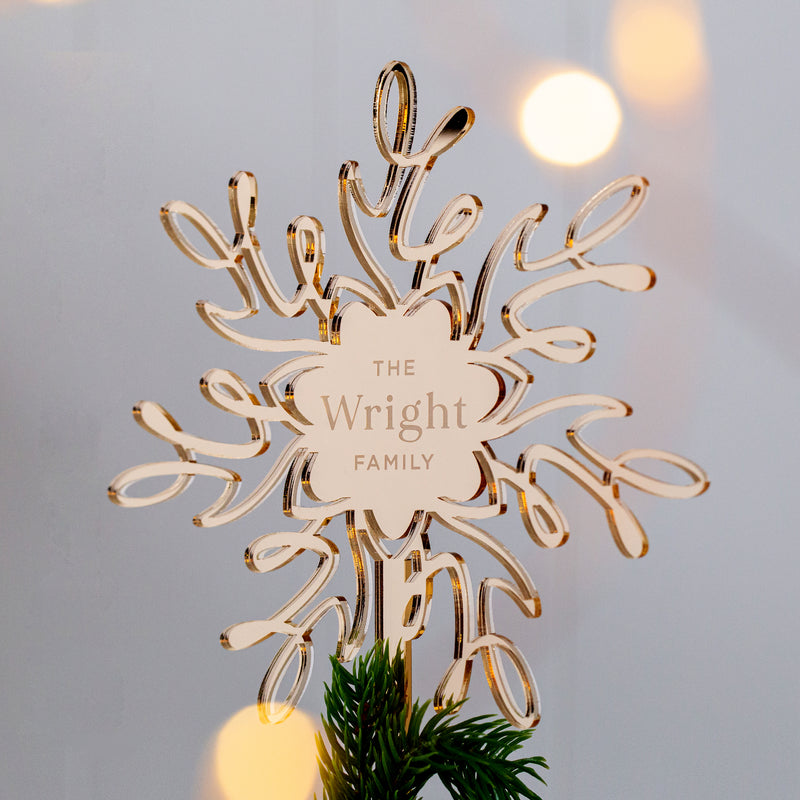 ---
Give your tree the ultimate sparkling finishing touch this festive season. 
Complimenting our single line collection this glistening snowflake topper deserves pride of place on your tree this year! 
Each is delicately crafted in our Takapuna studio.
Please let us know the family name to be featured in the comment section above.
Dimensions: 165mm x 225mm


Reusable wire binding included