Storage Labels - Set of 5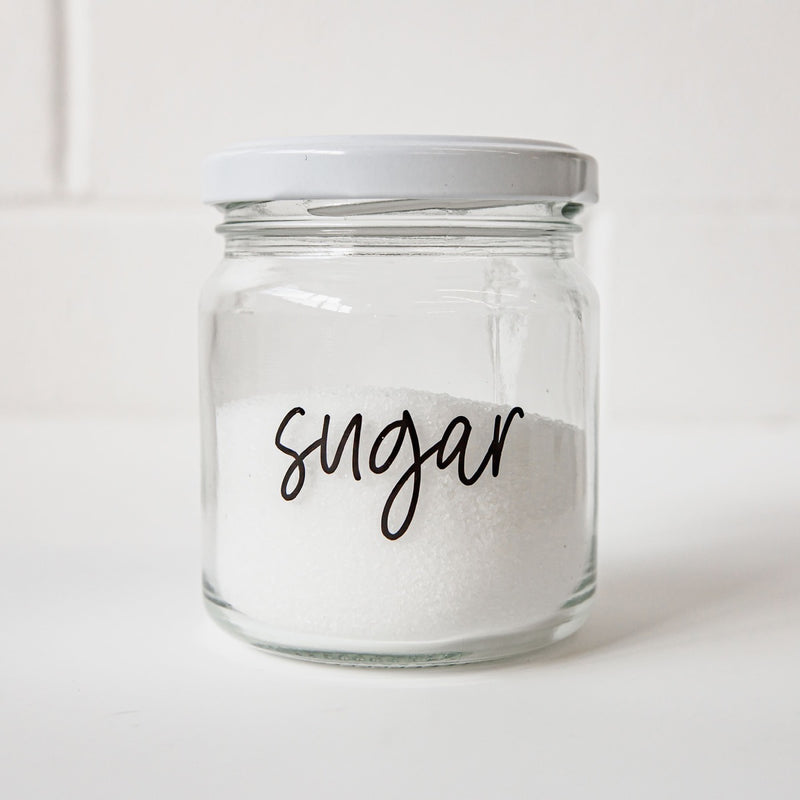 ---
Amp up your organisation with our new vinyl labels, which are functional and will leave your containers looking glamorous (well, as glamorous as a storage container can be!).
Available in two colours with three fonts to select from, these labels are the perfect finishing touch to any pantry, laundry cupboard or garage storage solution.

The average five-letter label will measure around 15mm tall x 50mm wide.
Note: Font 1 is all lowercase, font 2 is all uppercase and font 3 is in title caps.

Simply leave the custom label names you'd like in the comments section above or, if you'd prefer, we can drop you an email once the order is complete to acquire your list.

Custom colours, fonts and sizes are available upon request; please send us an email.