Scented Silhouettes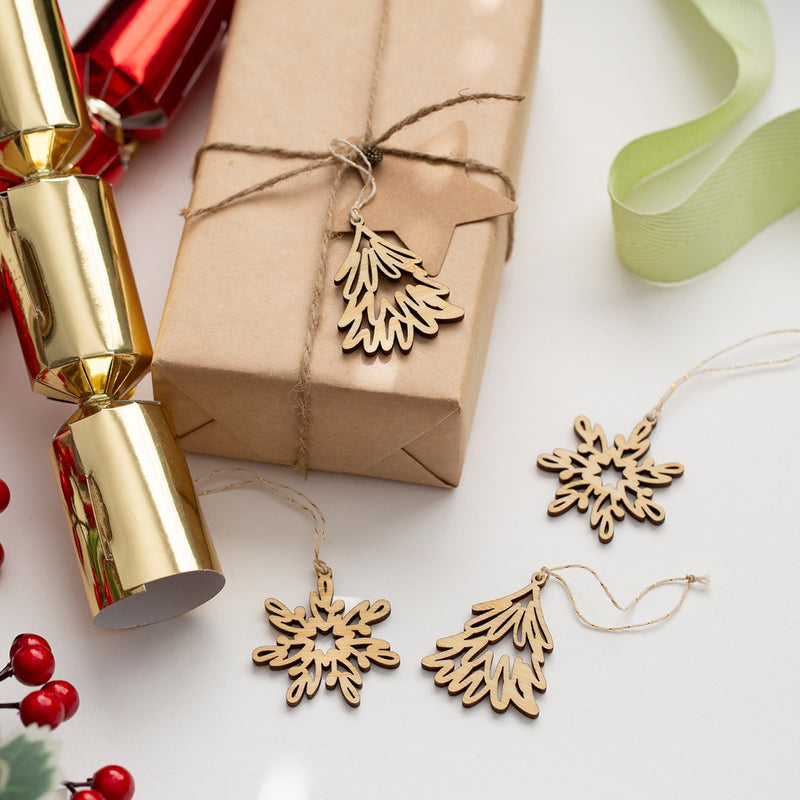 ---
Get swept up in the festive aromas of our latest collection of Christmas silhouettes. Each pack features two trees and two stars delicately crafted from sustainable bamboo.
Scented by Miller Road Fragrances, there are two delicious fragrance options to select from:
Gingerbread Scent: Butter, Nutmeg, Maple, Honey, Cinnamon, Maple, Bread, Clove, Vanilla, Ginger, Sandalwood, Tonka Bean, Brown Sugar.
Christmas Pine Scent: Spearmint, Cedar Leaf, Fir Needle, Thyme, Pine, Cedarwood, Patchouli.
Dimensions: Approx 50mm each
After a different design? Check out the rest of our 2023 Christmas Collection - or make a custom order request.